Thus, technological, regulatory, and economic changes converge at one point, unexpectedly tightly correlated with the demand from end-users. They, in turn, expect a simplification of the user experience when interacting with financial products and are also less and less of the opinion that financial services should be provided exclusively by banks. It could potentially allow them to double their revenue per customer by two to five times for software companies. For example, Shopify, a B2B e-commerce platform, currently makes over $500 million a year from financial services for its sellers (growing at around 50% per year). The underwriting cost is much lower as Shopify already has vast data about its users.
In 2021, US customers spent $1.7 trillion via embedded payments, generating $12 billion in net revenue, based on an aggregate take rate of around 75 basis points . Platforms and enablers shared the $12 billion revenue at an average take rate of just under 40 basis points each. Embedding financial services helps platforms drive superior economics, increasing customer lifetime value. With minimal incremental customer acquisition costs, platforms can raise average revenues per user, while keeping customers longer. The service gets more entrenched in customers' respective business processes and adopted by the end users. This creates a virtuous cycle where the "better together" value proposition accelerates customer acquisition, while the additional revenue can be reinvested in the business to spur further growth.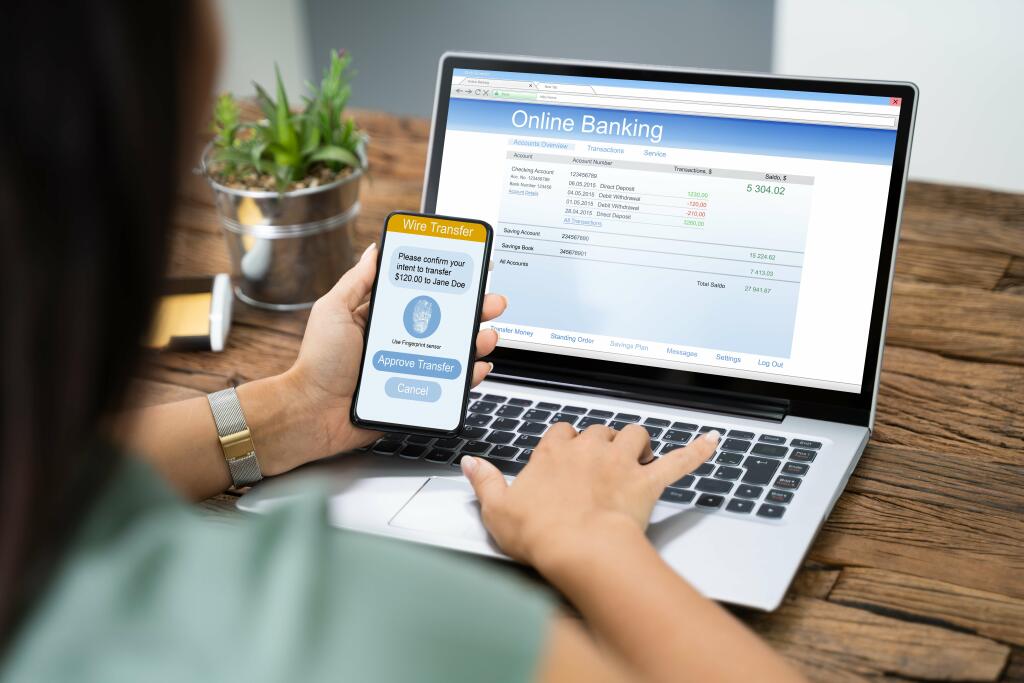 Platform providers should consult with their banking partners on best practices, controls, and how to identify prohibited activity and patterns. These are real considerations that providers, banking partners, and their end-users must take seriously. BaaS providers are generally responsible for delivering back-end services through application programming interfaces that can support a platform's embedded finance products. "Embedded finance" describes an approach where the front-end and the back-end of finance become decoupled so that non-finance consumers such as retailers can offer loans, payments, insurance, or bank accounts seamlessly. The report said traditional financial services providers faced major challenges from embedded finance.
A $51 billion market opportunity
This streamlines access to financial services, such as lending, insurance or payment processing, without redirecting the customer to third-party destinations. A service provider can therefore integrate financial services onto its website or app so that the buyer does not have to go through the manual steps of having to enter bank details when accessing a service or product. In other words, this system acts as a bridge between a brand, customer and financial solutions provider. The most common embedded finance offerings include banking, lending, insurance, payments, and branded credit cards. VoPay's Fintech as-a-Service platform allows any business to integrate financial services and payment capabilities in their existing products, applications, or services using a single, scalable API. VoPay is a simple technology layer that allows lenders and loan management companies to seamlessly offer fast and secure bank account payments.
This is a service that is becoming hugely popular as it eliminates the need for the customer to deal with a third party. The customers can also avoid the complex methods of buying insurance plans. Quite simply, the insurance plan is integrated with the product or service that is being purchased. Since the customers deal with a business that they can trust more easily, this makes them more comfortable. The various financial institutions including banks play the first role.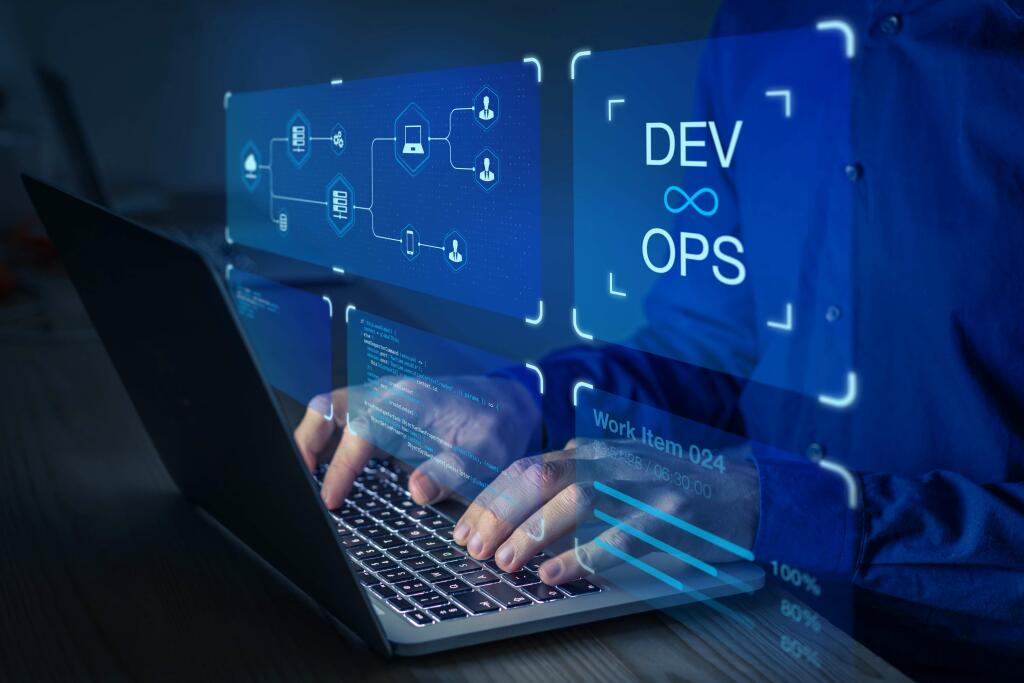 Klarna has grown into a $5.5 billion company, enabling brands to offer innovative lending customized financial solutions at the time of purchase, such as through installment payments. That's because traditional financial institutions face potentially deteriorating economics as providers of commodity services. Profit pools will increasingly favor platforms and enablers using superior technology, algorithms, and more contextual data to target the most creditworthy customers. In the future, only unprofitable or higher-risk consumers may default to traditional channels. Regardless of how banks grade loans, they won't see the valuable lending opportunities.
They use their networks to manage requests along with the regulatory and credit risks. Infinant facilitates the collaboration between financial institutions and Fintech providers in delivering differentiating experiences for leading financial and non-financial Brands. Drive new revenue by rapidly reconfiguring product offerings and business models on an event-based cloud platform, that simplifies your path to success. Built for Brands that want to stand out and wow customers with seamless financial services within their applications. Goodfynd uses embedded payments, too — users can pay for their food with Google Pay, Apple Pay, PayPal or card.
Embedded Finance Platforms
Grow revenue and delight your customers by introducing frictionless financial solutions into your product. HES Fintech, a leader in providing financial institutions with intelligent lending platforms. Dmitry Dolgorukov is the Co-Founder and CRO ofHES Fintech, a leader in providing financial institutions with intelligent lending platforms. The move from mono-core architecture to microservices and containers made it technically easier to create dedicated services. By gradually bringing all their IT systems to a set of dedicated services and APIs, the same banks will find it easier to perceive the idea of providing their services in the form of White Label products to other companies. Much of this attention is channeled through a smartphone that has hundreds of mobile apps installed, including social media.
Suppliers unlock cash instantly, providing them with the working capital they need to adapt to rising costs and invest in their business. Buyers payback on their normal terms and strengthen supply chains in the process by unlocking swathes of small suppliers that would otherwise be precluded from offering their services. Machine learning analyses past payment patterns to make probabilistic assessments of the few invoices that are unlikely to get paid, enabling the rest to be paid automatically when they are received. The slow and late payments crisis doesn't just pose a barrier to the growth of small businesses, but also the overall recovery of the global economy. Slow payments prevent working capital from reaching all corners of the trade network and strap suppliers of the cash they need to adapt to shortages and rising costs, forcing them to reduce production.
Embedded Investing
The cypher query language got a big boost in the Neo4j 5 database update, enabling users to execute more complex queries faster ... Lifelike experiences, equal access, better collaboration and new business opportunities, yet there's the potential for higher ... It can take a team of at least 10 people to develop a new product. This team must build or purchase new systems, integrate 3rd-party models, develop, test, and deploy the feature.
Embedded Finance to Account for More than 10% of All US Transactions by 2026 Fintech Schweiz Digital Finance News – FintechNewsCH - Fintechnews Switzerland
Embedded Finance to Account for More than 10% of All US Transactions by 2026 Fintech Schweiz Digital Finance News – FintechNewsCH.
Posted: Mon, 31 Oct 2022 04:31:35 GMT [source]
Rearranged relationships between financial providers and consumers. Download our free fintech report for insights on building the future of digital finance. It's also a tool for better understanding consumers and their spending habits https://globalcloudteam.com/ and needs. White-label lending platform Our client is a secure, automated platform that streamlines the merchant cash advance process and enables ISOs and lenders to manage their businesses from one centralized, convenient...
What are Embedded Finance Platforms?
Embedded finance is an integration strategy involving the blending of financial services into non-financial platforms, applications, and digital offerings. It allows customers to utilize financial services without having to leave the application or service they are utilizing at that moment. As the Covid-19 pandemic accelerates digital transformation, the embedded finance wave is taking over nearly every industry and sector. FinTech organizations have created a robust global demand for payment services that consumers expect from extensive technology and other non-banking companies. According to a study by Solarisbank, 61% of respondents are willing to use financial services provided by brands they trust. Moreover, such companies cannot cope with this request on their own due to complex regulatory restrictions and the lack of the necessary expertise.
Highline supports all forms of recurring bill payment, from personal loans and credit cards, to rent and utilities. Simply drop the Highline API into your customer experience and give qualifying customers instant access to a better way to pay. When a customer's employer sends their paycheck, Highline divides it as needed. The loan payment flows through the customer's virtual Highline account directly to the lender, and the rest flows normally into their checking account. Power the success of your commercial clients with tailored financial experiences for businesses of every size.
APIs and API management are critical to the success of embedded finance offerings. Ultimately, APIs are how organizations access FinTech applications, consume these applications, and 'embed' them for customer use somewhere on their website, app, or within their digital ecosystem. Navigating the API-FinTech-vendor relationship for optimal collaboration is key to success or failure of embedded finance. In the future, embedded finance solutions will enable companies to have more customers and more revenue with less cost, Chang said.
One example of this is PayPal which allows users to draw directly from their PayPal account, rather than transferring that money to a legacy bank account.
Get seamless feeds of financial data in a unified, easy-to-use JSON format.
Embedded lending opens a new world of underwriting possibilities because it relies on smarter data use.
Stitch assists fintech and embedded companies in Africa to quickly onboard users and facilitate seamless bank-tobank payments.
Second, the Great Bank Separation led to the emergence of many first-wave FinTech companies that focused on using technology to provide financial services outside/on top of the traditional banking process.
Engage your customers with a light & powerful experience, in your product, with Solid's instant bank /account creation API. Issue branded physical and virtual cards instantly, with the spending controls they need with Solid's /card API. Embedded finance platforms and solution providers enable non-financial companies and applications to offer financial services and financial products to their customers. Embedded finance solutions and banking-as-a-service products allow companies of all kinds to offer financial services such as payment processing, lending, banking, and more.
Embedded Finance In the Context of APIs
Platforms have the chance to maximize retention and unlock new revenue streams for relatively low costs. Those that own distribution will be able to offer unprecedented convenience to end users, sparking large new revenue streams. We estimate that PoS enablers today take a healthy 9% to 11% of the credit value.
Tesla is able to offer affordable insurance packages because it leverages its own technology, safety, and serviceability of its cars. Tesla can use the data from this embedded insurance to evaluate customers' risk profiles. With embedded finance, financial institutions can leverage their established customer base to access diverse borrower pools with built-in decision-making intelligence that optimizes profitability and portfolio health.
Embedded Lending
As we survey the competitive landscape, platforms will continue to serve as the prime owner of the customer relationship, taking an increasing share of the embedded finance profit pool. Studies show customers spend a little extra at checkout through BNPL, and platforms benefit through increased conversion with bigger basket sizes. Best Upcoming Embedded Payment Trends Platforms may in time begin to renege on the current model, in which BNPL payers charge merchants and assume the risk of collection. For B2B embedded ACH, we anticipate that platforms will see just under $4 billion of net revenue from value-added services related to ACH in 2026, compared with less than $0.5 billion for enablers.
Stripe Treasury's Banking-as-a-Service API allows businesses to embed financial services into their platform. It allows merchants to directly get a Shopify-enabled bank account to use their funds. The feature – powered by Stripe Treasury in the background – allows merchants to obtain a variety of financial products and oversee their finances, all within Shopify. Dutch FinTech Adyen has launched two new embedded finance products for platform and marketplace businesses in Europe and the U.S. According to a Sunday (Oct. 23) news release, the products are "Capital," which lets platforms offer businesses finance based on historic payments data, and "Accounts,"...
Travel insurance is another frequent example, practised by airlines and travel agencies. Schedule a demo with us today to see how our experts and our technology can help establish digital trust for you and your customers. It helps to work with knowledgeable partners who possess a clear understanding of the risks involved. The right partnership will drive all parties forward to think strategically about their programs. Experienced partners can also identify new and emerging risks, and help implement appropriate fraud and anti-money laundering controls.
Payrix
Transform how your business and customers see, understand, and act on debt with our industry-leading debt APIs or low code drop-in modules. Improve the resiliency of multifactor authentication by giving users more information, making default settings more secure, ... Embedded finance unlocks valuable data on user behavior, which can be used to enable personalized sales and marketing. Embedded finance brings benefits to both the company providing it and the customers using it. The fintech companies that develop the APIs and SDKs connect the two main players.